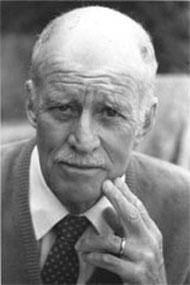 David Critchley had a keen interest in tackling the ills of society, from racism to drug addiction.

He helped establish one of Government's success stories—the Child Development Project, an early childhood programme that gives parents the tools to interact with their children.

He was also instrumental in Government's decision to bring Canadian David Archibald to Bermuda in the 1980s to head a Royal Commission on drugs.

Critchley graduated from Mount Allison University with a BA in 1947 and subsequently received with a master's in social work from the University of Toronto

In 1951, he returned to Bermuda to take up the post of youth organiser for the Social Welfare Board. Around the same time, he teamed up with a group of black social activists to write a paper, 'An Analysis of Bermuda's Social Problems.'

He became so frustrated by the racism of many of his white contemporaries that he moved back to Canada.

When he returned in 1972 to become Government's Director of Social Services, Bermuda was a different society—legalised segregation had been consigned to the history books. He remained in the civil service until his retirement as Permanent Secretary for Health and Social Services in 1988.

In 1989, he published 'Shackles of the Past', where he wrote that Bermuda's "problems should not be insurmountable if we don't let the shackles of the past so divide us that we are unable to understand and deal with the realities of the present or prepare for whatever the future holds in store."

Critchley died in 1993 after a three-year bout with kidney disease.