Eddy DeMello carved a unique place for himself in entertainment as an impresario, entrepreneur and an advocate for the Portuguese community. 
His Music Box record store was a treasure trove for music lovers. He recorded Bermuda musicians on his Edmar and Duane labels and brought in name acts for live performances for more than 40 years.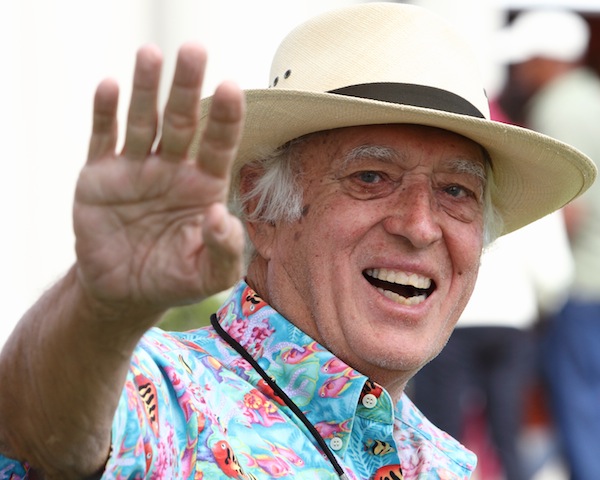 The first Portuguese immigrants, 58 in all, arrived in Bermuda aboard the Golden Rule. They came from the island of Madeira although subsequent arrivals would come primarily from the Azores.
The 58, who were contracted to employers in various parts of the island, comprised 35 men, 16 women and seven children. The youngest was nine-years-old, and the oldest was 46.  The journey, the cost of which was subsidized by the Bermuda government, took 21 days. 
The Royal Gazette report of their arrival on November 6, 1849 said: "We sincerely trust this importation of labourers will answer the end contemplated; and we hope they will be the means of inducing the cultivation of the vine more extensively than at present."
One year, after the arrival of the Golden Rule, the community was celebrating its first birth.  Maurice Terceira, son of Ignacio and Maria Terceira, was baptised at St. Mary's Church, Warwick on November 24, 1850. Four couples were also married the same year.
Source: Portuguese Bermudians—An Early History and Reference Guide, 1848-1949, by Patricia Marirea Mudd.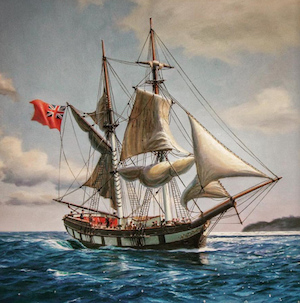 Painting of The Golden Rule, which brought the first Portuguese immigrants to Bermuda.